The way we look at economic crime risks and controls is changing. Sanctions and other drivers have forced institutions to take a more holistic view of risk disciplines and integrate process that on-board clients, screen their transactions and monitor the marketplace. This policy space is ideally suited for an idea contributed by a late RegTech Giant – the regulatory policy simulator. Let us know if you'd like to join in the economic crime conversation on 23 June.
The changing landscape
We brought compliance and technology experts, Karan Jain, NayaOne and Chris Beevor, GAM to talk about how the demand for RegTech has changed and what it takes to get the organisations to rally around new ways of working.
The scope of economic crime is broad, ranging from money laundering to terrorist funding to sanctions implementation, and the way we think about the risk framework is evolving; there are a mountain of priorities to go through, and a lot is happening at the same time.
As the sector continues its automation journey the scope of RegTech is shifting as processes become more digital and demand for an integrated view of holistic risk controls surfaces.
RegTech can help with solutions that better harness technology, such as moving from individual data storage to shared data pools and which help SMEs via trained algorithms. To introduce RegTech to overstretched Compliance teams, however, clear priorities and gaps must be established.
Shifting RegTech demand
In the last 3-5 years, the demand for RegTech has increased, as workflow processes, such as Excel and email seek to become both more efficient and effective.
Historically, tasks would be set according to job specification, whether that be compliance or operations, but that approach no longer works. Our panellists agreed that the focus should now be on being able to step back and actually look into the data points to verify they're the proper ones, capture where they could overlap, and eliminate task duplication, rather than assuring effective client onboarding by obtaining all data points.
In a recent article, JWG highlighted the FCA's findings in Market Watch 69 which they called for risk frameworks to be more tightly integrated between various silos. Visibility is not only important to understand the impact on a firm, but also how different and yet related processes might work in tandem. Gone are the days where a risk could be viewed by the staff who take responsibility for it, but instead as risk for the entire organisation.
A patchwork of controls
Achieving this holistic approach is no easy feat. With regulators restructuring their regimes and issuing two years' worth of sanctions in a month, collaboration across risk silos is required. With so much of these regulations interlinking, it also poses a question of who is responsible for controlling that all parts of the regulations are covered.
With such a patchwork to navigate, business teams, such as compliance and operation, have been slowed down as they implement control on top of control instead of stepping back to see what controls are capable of satisfying the different obligations across the various regulations.
The starting point
With so much to consider, especially with the sanctions currently imposed as a result of the Eastern European crisis, setting, and understanding priorities is a business' first step on the ladder.
Implementation timelines, for example, will be a big driver but again, must be assessed in line with a firm's strategies and capabilities. A deadline fast approaching may have a limited work effort where a long-time deadline may impose several long-term requirements, such as gathering a collection of staff members, or organising timely reporting or methodology.
Our experts agreed that on top of that, it is vital that the view goes deeper before it goes wider, meaning that most organisation will already have a solution or part of a solution in place to deal with the issue they're facing, but it simply doesn't do enough to mitigate the risk. By focusing on particular pain points, RegTech providers will be able to address the needs of a firm individually, rather than trying to create a 'silver bullet' which simply doesn't exist.
Policy simulation
We are on the cusp of a more holistic approach with new regulation on the horizon, including HM Treasury's Money Laundering Rules and the new Economic Crime Bill landing.
The RegTech conversation has made some tremendous progress through TechSprints, incubators and labs, but clearly more is required to achieve scale.
Reflecting on the last priorities conversation we had with Gordon Chapple a month before the pandemic, it should not be beyond regulator, regulated and supplier to get creative in deploying RegTech.
At our RegTech priorities conversation in February 2020 it was suggested that the sector build a policy simulator that models how a firm's controls would be altered if regulatory technical standards were written in a certain way.
Being clearer about the outcome would enable a better engagement and align interests for behaviours which are more sustainable.  No where could this be more relevant in 2022 than economic crime.
Public/ Private sector collaboration is required through broad-based partnership across the industry to understand their common operating model targets and metrics.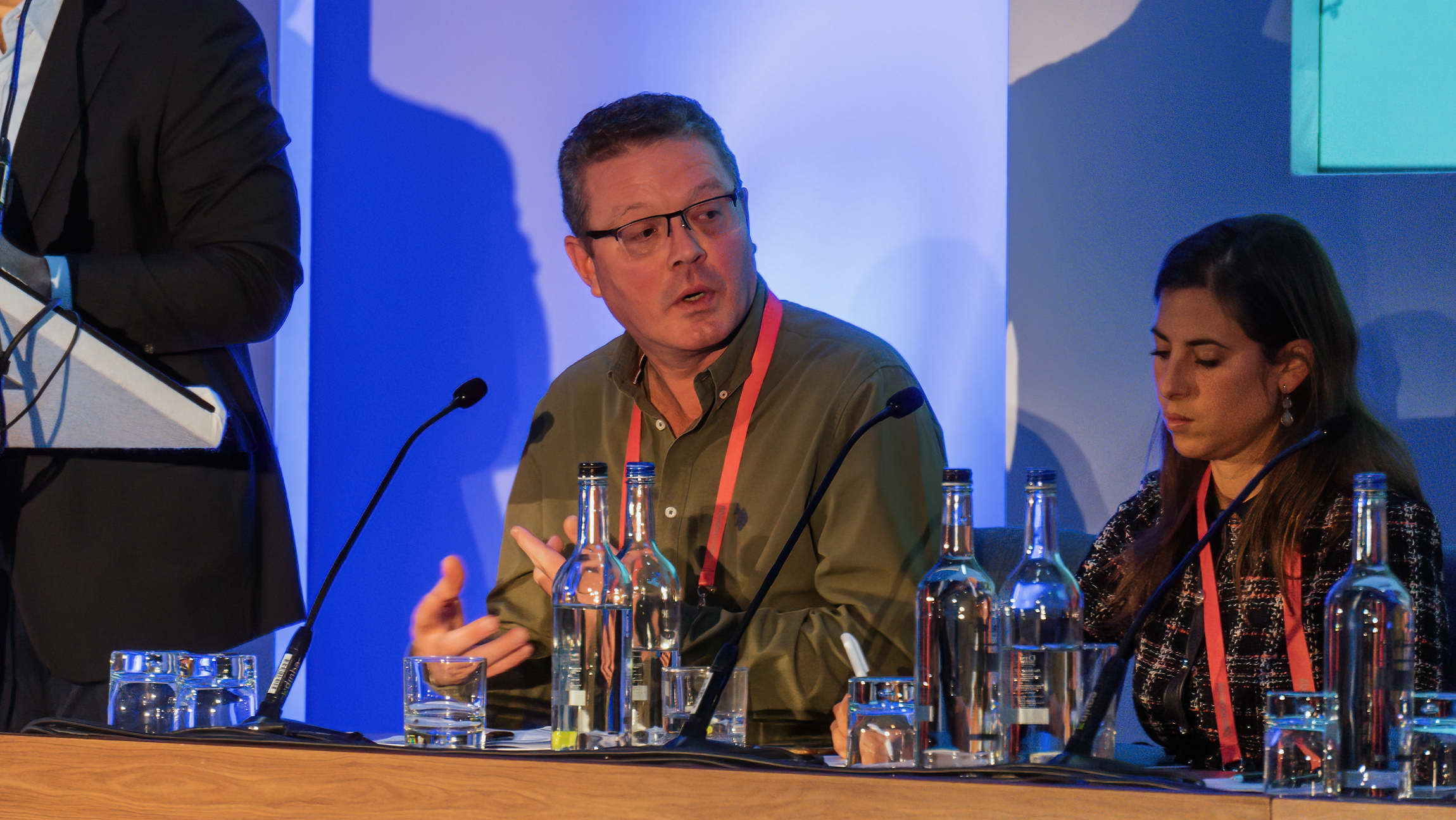 Gordon left us all too early in this endeavour. It's now up to us to step-up and empower the industry to do more to help make the system safer.
To honour Gordon, his colleagues have set up for a cause that was close to his heart's see page here
To join us…