Are you ready for Digital Regulation? Webinar ¦ 12th March 2019
JWG are pleased to announce new research in partnership with MarkLogic, which shows that financial institutions are ill-equipped to deal with the data demands of new regulation. Read more…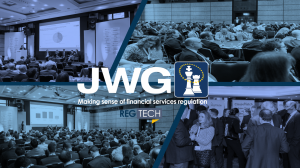 RegTechCM#4 Conference ¦ 7th June 2019
JWG are thrilled to announce the 4th annual instalment of its premier conference the "RegTech Capital Markets" will be held on 7 June 2019 in our biggest City of London venue yet.
We are proud to say that over the past 3 years our Conference has continued to receive fantastic positive feedback, becoming a hallmark event featuring on such lists as Business Insiders top global RegTech conferences.
10 years on from the financial crisis the RegTech foundations put in place in its aftermath are showing signs of stress, so this year we will bring together the world's largest financial institutions, public bodies and systems-providers for far more than your usual conference presentations and chat. Read more…
Establishing a compliant RegTech architecture for AMLD V ¦ 7th March 2019
Constructing a compliant AMLDV customer data architecture ¦ 9th May 2019
AMLD V customer data interdependencies  ¦ 25th June 2019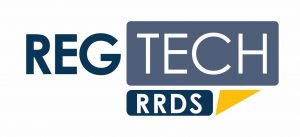 A UK reference architecture for SFTR implementation ¦ 6th March 2019
US CAT – overview and interdependencies ¦ 30th April 2019
EMIR refit deltas and priorities ¦ 27th June 2019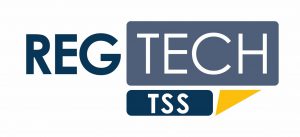 Organising lines of defence for surveillance ¦ 12th March 2019
Best Practice Surveillance implementation ¦ 14th May 2019
False positive reduction- Reducing false positives – the art of the possible ¦ 9th July 2019
There are no upcoming events to display at this time.