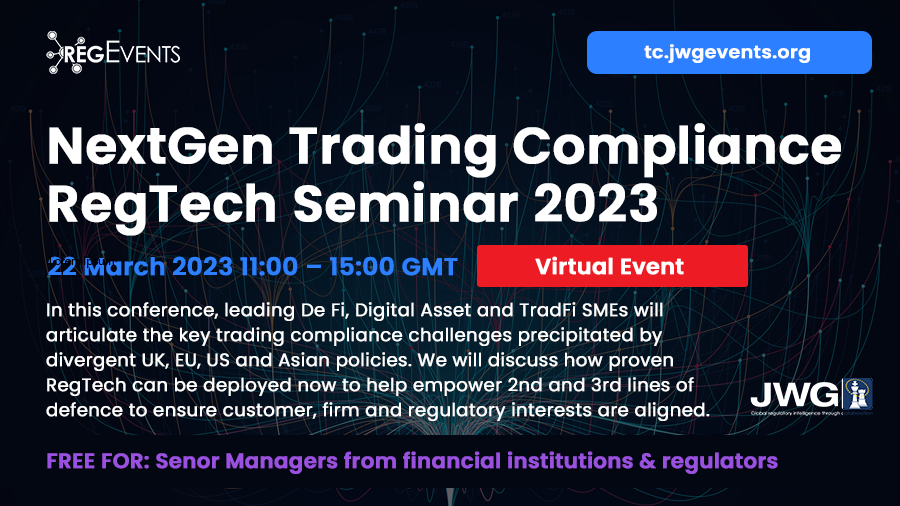 Context
Are you a senior executive or compliance officer for a financial services firm?
If so, then you know that the industry's regulatory framework is changing fast. MiFID III, the Edinburgh plan and DFA II consultations were published in December 2022. It can be difficult to keep up with all the changes – but that's where we come in. JWG has collaborated with hundreds of SMEs to help guide MiFID compliance since 2006. Our analysts monitor all regulatory websites and use our RegDelta platform to spot the key issues for the business and identify the impact on the middle and back office.
Objective
In this conference, leading De Fi, Digital Asset and TradFi SMEs will articulate the key trading compliance challenges precipitated by divergent UK, EU, US and Asian policies. We will discuss how proven RegTech can be deployed now to help empower 2nd and 3rd lines of defence to ensure customer, firm and regulatory interests are aligned.